What our brides are saying about us all over the web! ( Weddingwire.com, Wedding.com, Google & Facebook).
Absolutely beautiful work from Manal! Excellent communication, prompt responses, and transparency about details. She was willing to answer every single one of my questions without hesitation (and there were multiple).

I cannot wait to see my wedding dress brought to life in real fabric!!

The color on the photo isn't indicative of what it will be in the fabric, but that was established beforehand.

It was a pleasure from start to finish to work with Manal on designing my dream dress! I had sent her 3 separate dresses and asked her to combine them all into my dream dress.. but in black! I never had luck finding a black dress that looked bridal... until I met Manal! She put together exactly what I was imagining in my head and it's made perfectly! She was super sweet, helpful, and very responsive. She made the fear of ordering a wedding dress online completely disappear. The turnaround was insanely fast as well. Prices were extremely reasonable given you're getting a handmade, one of a kind custom dress. I couldn't be happier with the quality of the customer service and dress I received. I will definitely be recommending Brides and Tailor to everyone looking for a wedding dress!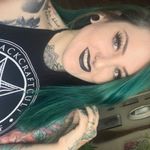 Even though my wedding was around 3 years ago, I will happily recommend Brides & Tailor for any bride currently on the hunt for a wedding dress. The main reason why I approached this tailoring business was because I had a very hard time finding something that fit me as a plus size bride while being exactly what I wanted. My marriage was at a church so I needed something modest and not too revealing. Thank God they were able to do the perfect wedding dress for me just in time. I filled in the measurement sheet information they had given me , any bride to be can do it on her own. I received the dress after 40 days because I had some amendments to be added after the sales team sent me the photos of the wedding dress before it was shipped out to me , but overall, the service was great and they really made my day!
Love, love, love My wedding dresss!!!!!! I can't thank you Manal and her team enough for working so hard on making sure my wedding day is a day come true. The communication was spectacular, Manal always responded same day and gave plenty advice to a nervous and anxious bride to be. The pearls and bling on my dress was placed beautifully and exceeded my expectations. Their work is very detailed and precise and being the picky person I am they have blown my mind. My dress return date was on time as she estimated in the beginning.Ladies you can't go wrong with choosing Bride&Tailor with the most precious piece for your big day. I am now 39 days away from my wedding and I can't wait to show my husband!!!!!!
If I could leave 10 stars I would. Manal captured the vision I had perfectly. She was also very patient with my changes and very professional. I will purchasing this dress for my wedding. I am not sharing the drawing right now due to it being a secret to family and friends. I am so excited to work with her.