What our brides are saying about us all over the web! ( Weddingwire.com, Wedding.com, Google & Facebook).
When I started my search for a wedding dress, I never even considered getting one custom made, because I thought it would be way out of my budget. But when it became apparent that what I wanted didn't exist in the market for a price I was able to pay, I looked into Brides and Tailor. I cannot believe this isn't where I STARTED. Not only did Manal's sketch *perfectly* capture what I was envisioning, the whole process was so easy, and communication was never an issue. In less than a week I had a sketch that was EXACTLY what I wanted in a dress, IN my budget, and I cannot wait to see it come to life!

After trying on countless wedding gowns, I knew what I wanted just did not exist and that I needed to design my own gown if I wanted to be truly satisfied. I started working with Manal on my dream wedding gown about a year ago. I was a little apprehensive about having a gown made from states away from me but Manal ensured me I would be a part of the process every step of the way, and I was! Manal was patient, knowledgeable and accommodating. She helped my dream wedding gown become a reality. From Sketch to shipping the process was nothing short of perfect. The gown is more beautiful than I could've ever imagined. It would be difficult if not impossible to find better quality or value than Brides & Tailor.
Alicia Richardson
2/07/2020
I cannot even begin to explain how absolutely beautiful this dress is. It is perfect and manal is amazing to work with. Everything went extremely smooth and the dress is breathtaking. If you are worried about buying a dress online font worry with manal she makes sure you are part of the process every step of the way. Pictures to come!

One of the best decisions I have made for my wedding! Manal made the entire process extremely easy and straightforward. Her communication and clarification was absolutely stellar! She brought my vision and dream to life and created a stunning wedding dress!! I cannot recommend her enough! If you want a gorgeous custom wedding dress, working with Brides and Tailor is the right call to make!
It was a pleasure from start to finish to work with Manal on designing my dream dress! I had sent her 3 separate dresses and asked her to combine them all into my dream dress.. but in black! I never had luck finding a black dress that looked bridal... until I met Manal! She put together exactly what I was imagining in my head and it's made perfectly! She was super sweet, helpful, and very responsive. She made the fear of ordering a wedding dress online completely disappear. The turnaround was insanely fast as well. Prices were extremely reasonable given you're getting a handmade, one of a kind custom dress. I couldn't be happier with the quality of the customer service and dress I received. I will definitely be recommending Brides and Tailor to everyone looking for a wedding dress!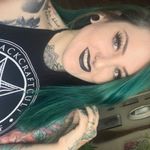 I stumbled across Brides & Tailor after finding it so hard to find the perfect wedding dress that ticked all points for me. Needless to say, I was quiet amazed by the quality of the fabrics and gowns that Manal has at her bridal showroom. I booked an appointment, agreed on the dress I needed and within 2 months my gown was ready. The quality and embroidery was phenomenal. The price is almost quarter of what you would pay to have a custom wedding dress made. I cannot say enough great things about Brides & Tailor honestly. Thanks again!
I stumbled across Brides & Taylor on Facebook after purchasing a wedding dress I thought was the one... Being a larger bride(a bridal size 16) there were no unique dress designs and they all seemed very plain. I wanted something very special and unique! I had been eyeballing a dress design at another store but the cost and necessary alterations were a bit above what I could spend being I had already purchased one dress..I messaged Manal and spoke with her about what I wanted, sent lots of pictures and description. I made my appointment to look over dresses and see the designs already available. The day of my appointment did not go as planned and we were crazy late but Manal worked with me and I was able to still come in for my appointment. unfortunately most of the in house dresses we're much too small but no need to worry!! Manal can help get you the design you want. I look forward to seeing my finished dress ♥️ I'll post an updated review when I receive my dress!