What our brides are saying about us all over the web! ( Weddingwire.com, The Knot, Google & Facebook).
I wanted a very unique, untraditional dress; black, with an asymmetric cut. It was very hard to find it anywhere, but the second I explained my design to the staff at Brides and Tailor, they drew it, and upon my approval, I got my dream wedding dress! Thank you so much, Brides and Tailor!!
-First, Her customer service is beyond great, from her prompt reply to her welcoming spirit
-Second, the material used on my dress (lace, tulle, and satin) were super high quality with the right kind of sparkle to lighten the day 🙂 Just as I envisioned it.
-Third, my dress was confectioned and shipped on time. I got my dress within 2-3 days post-shipment.
Manal, I would like to thank you for your professionalism, care, patience and hard work. I am sure all your brides will agree that you are truly a blessing.
May GOD bless you abundantly!!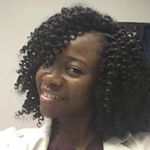 Brides & Tailor made buying a wedding dress as easy as possible. Not only was my dress affordable comparatively, but it was obviously very well made and not lacking any attention to detail. It literally left me speechless when it arrived! Buying my wedding dress couldn't have gone any better. It is beautiful, and I would highly recommend buying your dress from them too because there is no way you won't agree with me. I am now a forever fan!
السلام عليكم. انا لينا من اليمن. لجأت لبرايدز اند تايلور بعد ما عجزت فى الحصول على فستان زفاف يناسب تصورى. كانت تجربة صدفة عندما عرفت ان إحدى العرايس طلبت من نفس الموقع و كانت من اليمن. بصراحة ترددت فى الطلب و خصوصا ان الطلب اون لاين مش دايما موفق. بعدما سألت و شفت آراء العملاء قررت أننى اطلب و اتوكل على الله و يا صابت يا خابت مثلما يقولوا. بدأت فى مراسلة الموقع. و إذا ما خابت ذكراتى كلن اول تواصل لى مع رانيا اعتقد كان اسمها هذا. سهلت عليا المهمة و ساعدتني و الشكر لها. و بعدها جاء دور منال و كمان صبرها و حسن تعاملها معى. طلبت الفستان وسط تخوف من الوالدة الله يحفظها لأنها ما كانت مقتنعة بفكرة الطلب اون لاين. اولا استلمت الفستان فى الموعد المحدد و تم إجراء التعديلات و يتم ارسال الصور لى اول باول اللى طلبتها. و جاء يوم استلام الفستان كنت متخوفة مو انو ما يضبط .. لا لا بس شو راح اقول للوالدة اللى دفعت الشى الفلانى .. بس كان الفستان مضبووووط و جودة الشغل خلت الوالدة ترتاح و تفرح . و الأهم ما شلت هم إيجار فستان أو لخبطة يوم العرس. شكرا برايدز اند تايلور.يارب اكون الفايز معكم لأن ذكرى يوم زواجى بتكون 25 يناير.Hi .. I'm Lina from Yemen. Brides and Tailor was my last choice after failing to get my wedding dress I dreamt of. I was so worried as ordering on line was my first try .. After asking previous customer who was also from Yemen. She strongly advised me to order from Brides and Tailor who were really good in dealing with customers and taking care of every single detail and sending me photos before finishing the dress . I had also to persuade mom who was totally against the idea of buying clothes on line. woow thanks Allah every thing was as ordered and my mom and me were so happy of the dress and the high production quality.my wedding anniversary is on Jan 25 and I wish to be the winner . I advise other brides to order from Brides and Tailor
I will definitely advise every Bride to Be to check out this cool business concept. I had a certain wedding dress design in mind for my wedding day and i honestly spent 1 whole month going around shops in Toledo,Ohio. Since I never found my request I decided to search for a reliable seamstress to do it for me. The quotes i received were ridiculous and simple alterations that i needed cost more than 300 Bucks. I stumbled across Brides and Tailor while browsing Facebook, and after checking out all their reviews and previous work that they already did, i decided to give it a try. The price was great so it was not a risky process to begin with. Fast forward one month later and i was blown away with the quality of the dress, the fit was just amazing. Even my mom couldn't believe it because she is always in a no-no situation to buy things online. I am a happy happy bride and I really recommend you all take the shortcut route, have a design in mind and just get it tailored by Brides and tailor.
Brides & Tailor made my experience shopping for a Wedding gown as clear as possible .
I emailed them with a desired look I wanted to achieve but in a specific color.
Manal emailed back right away and we set up an appointment to meet .
Manal is very personable she made the experience a wonderful time. She made sure I was satisfied with both gowns and what ever I wanted fixed or altered she with no hesitation or display any negative attention.
If I could do it all again I would Manal a Energy was amazing and It my pleasure to work with her.
Thank You